Curatorial Concept
Bodies in Incubation
Chiaki Soma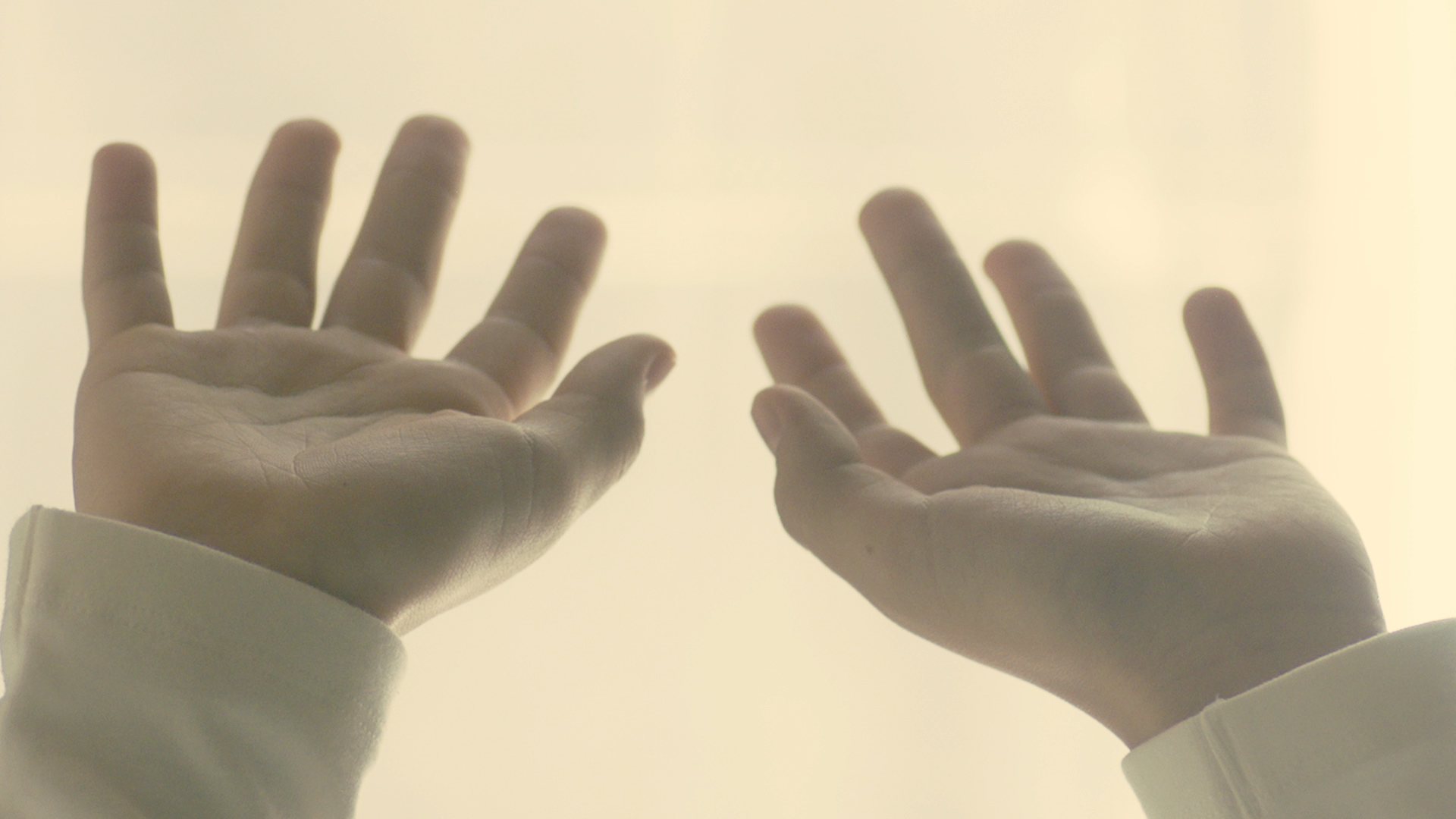 Today, bodies across the globe are experiencing a period of incubation.
From 2020 into 2021, we've lived through a peculiar time of limited mobility, contact, and gathering. As a year passes with our essential human activities placed under strict scrutiny and control, individuals are clearly witnessing a slew of abnormalities in their mental, physical, and sensory experiences.
Of course, I am no exception. The state of emergency declaration normalized telecommuting; when the digital device's screen became the battleground of the "here and now," I felt both my perspective and perception of time rapidly distort. We lose sight of time moving forward, and our sense of reality – that our physical body exists in a real location – wanes. If we turn on our computers, we can share face-to-face meetings with people in two dimensions, but we cannot make eye contact. When we reach out, we cannot touch or breathe the same air. We can exchange information, but not affect. Things near us feel far away and those at a distance feel close, and our sense of perspective becomes skewed.
The prefix "tele" in telecommuting means "to or at a distance." One could say that humans invented various "tele" technologies – be it the telescope, the telephone, or television – to close the gap between here and there, me and you. But the pandemic fast-forwarded the "telefication" of all activities. As a result, we've lost control of our senses of distance and time, out of which reality is composed. Quarantined, unable to see people or go anywhere by choice, even with the "tele" technology, I found myself haunted by a fantasy: perhaps now, more than ever, teleportation and telepathy are what we need.
Through these months of quarantine, the word "incubation" grew on me. Although it has business connotations in Japan, the word originally denotes both hatching and latency. How indicative is it that an egg's hatching and a virus's reproduction coexist within a single word? Indeed, we now live within a "wait time," cradling both egg and virus. The birth of life and its attendant risks exist in parallel within one body, and this, in turn, affects our existences. This equivocal condition of life precisely overlaps with that of art. We live in a liminal time where the boundaries between oppositions – creativity and destruction, evolution and selection – waver, recombine, and simultaneously persist.
I conceived of TCT'21's curatorial concept through the fissures of this wait time.
The Age of Disease, Healing, and Rebirth
The coronavirus era forces everyone to live with some form of mental imbalance or physical ailment. Today's situation, where anyone can be an asymptomatic carrier, profoundly destabilizes our modern understanding of good health as a virtue. We can easily inflict harm as unwitting perpetrators or vice versa. On the one hand, explicit fears provoke people to extreme levels of discipline and discrimination. On the other, authorities begin to monitor biometrics, such as our temperatures or physical conditions, unquestioned. Disease, life, and death should be fundamental to the existence of living beings. Yet the fear that permeates today's world paradoxically keeps illness and death away, pushing them behind the glass screen where we cannot make contact.
When, once again, the spread of a pandemic exposes universal issues of the human body, in what ways can art respond? If, unlike medicine, art's power to heal lies in re-telling stories of trauma and pain, how might it be applied today?
In Tsai Ming-Liang's virtual reality (VR) film, the male protagonist recuperates from a mysterious disease. When no other treatment proves useful, contact with beings in the ruins of a forest leads him to heal. Yuko Nakamura's interactive augmented reality (AR) film Suspended attempts to embody a world seen through the eyes of a child with ill parents. As we trace Nakamura's first-hand experience of "life" in limbo, how can we heal each other's indescribable sensations and pain? Aya Momose breaks new ground with a first-time therapy performance that merges art with treatment. Audience members receive real acupuncture and, with the intervention of voices controlled by the artist, they simultaneously sense dramatic changes in their own bodies. Through these daring works that take a tactile approach at a time when physical contact should be avoided, we hope to initiate ideas around art, healing, and rebirth.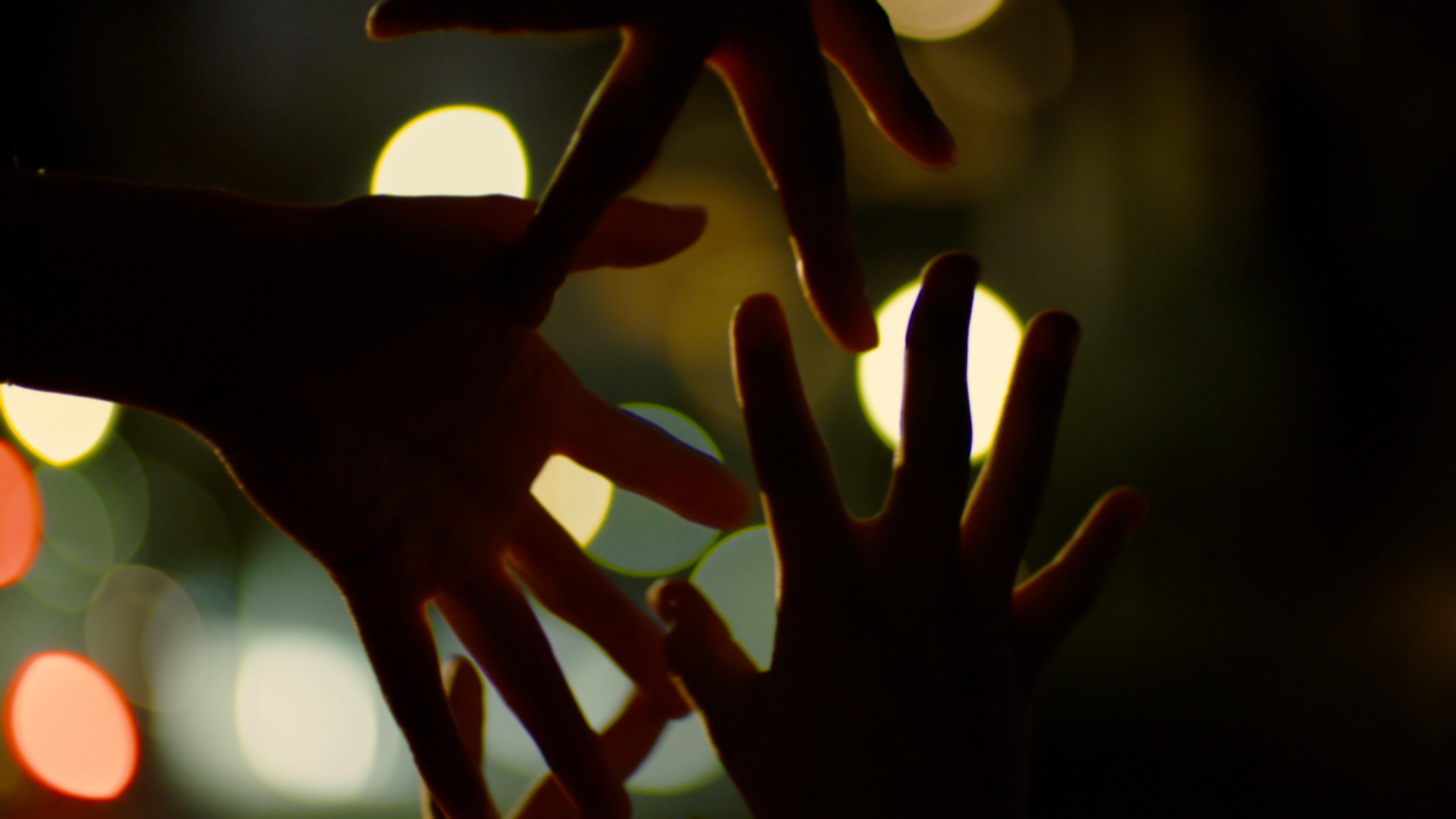 Art Teleportation: How to Gather in an Age of Social Distancing
Coronavirus forbids us from gathering. Theater(s) and the commons now face strict restrictions as high-risk sites. We must then invent and reconfigure new forms of gathering that are possible under these circumstances. Theater is already an art form that relies on the layering of virtuality and reality. The stage also serves as a mechanism that continuously and virtually presents an "elsewhere." Wanting to teleport to see someone; yearning to exchange affect through telepathy. The imagination of theater has undoubtedly enabled us to encounter and engage in dialogue with people who have passed, people who live far away – people or things with whom we can't share the "here and now."
Guided by these ideas, TCT'21 presents the global premieres of three newly commissioned works as we aim to develop ways to gather and converse in real and virtual spaces. Susanne Kennedy, a leading director of post-human theater, creates an interactive VR piece that allows us to individually experience the virtual realm. Will we encounter artificial intelligence or our own selves ("I AM")? As a follow up to his previous work Prometheus Bound, Meiro Koizumi utilizes VR technology to create Prometheus Unbound. The audience experiences the landscape of someone else's dream in virtual space. When that dream overlaps with reality, what sense of release or horror might we share? In Yuko Nakamura's aforementioned new film, she applies AR technology to the viewing, inviting the audience to experience a dual world of real space where the narrative appears to have taken place. In Tsai Ming-Liang's VR film, the viewer is completely immersed in the film's world, becoming a floating presence within.
For TCT'21, we feature these four works that apply VR/AR technology as our Art Teleportation Platform Initiative to explore the possibilities of expression that develop in both real and virtual space. Through these works, created from the collusion and rivalry between the virtual and the real, we seek new forms of gathering open to people and things previously denied access to public space due to physical, economic, and political reasons.
Listening Between Two Crises
A decade since the earthquake, and a year since the pandemic's onset, we now live in the interstices of two disasters. Cataclysms are said to occur once every 1,000 years, and pandemics once every 100 – lengths of time that cannot be innately grasped. Crisis time becomes our everyday life. Suspended time permeates irradiated areas where, over a decade ago, an emergency was declared. Forced time syncs with the Olympics' ticking clock. Monotonous time loops for those in quarantine. These multiple axes of time rampage as they please, leaving us confused, exhausted, and broken. We have designed TCT'21 as a site to readjust our warped senses of time and perspective, and to listen to our own and others' voices vacillate between the ongoing disasters.
This year, Akira Takayama boldly revives his tour performance from nine years ago, Kein Licht - Epilog? The piece takes place in the Shinbashi area, a business district that boomed alongside TEPCO and other markers of Japan's rapid economic growth. How will Elfriede Jelinek's words, read aloud by high school girls from Fukushima a decade ago, resonate with Tokyo in its pandemic-limbo state? Bady Dalloul hosts a stirring workshop that offers the playful gesture of creating fictional countries in response to the many absurd catastrophes that pervade Syria, where his family originates. Tomoko Sato tackles the central Minato ward area, whose landscape undergoes manic redevelopment for the Olympics. There, she sheds light on the city's wall of memories – excessively overwritten and erased. Using Taro Okamoto's 1957 urban treatise Ghost Tokyo as a base, she presents her research findings in a lecture-performance. Through an ongoing project scheduled to continue for the next few years, she salvages the city's fleeting layers. These works should help us travel back-and-forth between the multiple axes of time that pass amid catastrophes and events shared by communities. Rearranging lost voices and memories via performance, we might retune our distorted senses of time and distance.
These three curatorial concepts interfere and intersect with one another at their core, digging deeper as they move across and between artwork and audience, virtuality and reality, history and future, language and practice. They also serve as questions, with our survival during an unforeseeable and unpredictable era at stake. It's certain that both virulence and radioactivity constitute invisible and uncontrollable wonders. Yet it was our anthropocentrism, our technology worship that obscured the existence of these unruly phenomena from the beginning - that is, it was our human self-indulgence. Looking back at history, humanity has experienced countless cataclysmic natural disasters and pandemics. It has felt and stood in awe of the ungovernable powers of nature in innumerable ways. Each time, through re-telling experiences of individual and collective trauma, art and religion have helped us heal and recover our senses of order in daily life.
Now with our lives and bodies thrown into limbo, into wait time, we must begin to realize our post-corona world. There we should find a vision of harmony that includes non-human beings and existences, even viruses. Future theater(s) and their commons will be tasked with creating a new, appropriate environment and ecology. To birth these evolved forms, we await, as bodies in incubation, for our time to hatch.
Our hope is that TCT'21 provides a space for fluid contact, where we may gather within our own capacities to exchange thoughts and feelings as we live through the wait time. We look forward to seeing you join from any location, in body or online.
Chiaki Soma
Representative Director of NPO Arts Commons Tokyo, Art producer. Chiaki was the first Program Director of Festival/Tokyo, Japan's leading performing arts festival, from 2009-2013, as well as the first Director of Steep Slope Studio in Yokohama from 2006-2010. She served on the Agency for Cultural Affairs' Culture Council Cultural Policy Subcommittee from 2012-2015. In 2015, she received the Chevalier de L'Ordre des Arts et des Lettres. Since 2016, she has been a Specially Appointed Associate Professor, College of Contemporary Psychology, Body Expression and Cinematic Arts, Graduate School of Contemporary Psychology of Rikkyo University, Tokyo; since 2017, she has served as the chairperson of the Theater Commons Tokyo Executive Committee, as well as its director. She is also involved in theatrical curation for the 2019 edition of the Aichi Triennale.