Yasumasa Morimura
"Yasumasa Morimura's 'Nippon Cha Cha Cha !'"
Lecture Performance
Postwar history, the history of art, his own history: Yasumasa Morimura intrudes upon them all, plays around with them all, in his debut lecture performance.
In 1985 Yasumasa Morimura produced Portrait (Van Gogh), in which he poses in the guise of Vincent Van Gogh. Over the more than 30 years since, he has remained at the forefront of Japan's art scene with his self-portraits modeled on Western paintings and historical figures. He is constantly taking on new challenges: for instance, he made a feature-length film for his exhibition The Self-Portraits of YASUMASA MORIMURA: My Art, My Story, My Art History (National Museum of Art, Osaka, 2016), which was a compendium of his work to date.
This show, which was commissioned by France's Centre Pompidou-Metz and Theater Commons Tokyo, is Morimura's first lecture performance (notwithstanding the many lectures he has given). Japan's postwar history, its history of art and Morimura's own personal backstory entwine to form the story of "me" – but is it told by Morimura, or by an effigy that he has inhabited? Metamorphosing before the audience's eyes, Morimura intrudes upon the histories of society and art, messing with the boundary between fiction and reality.
Profile
Yasumasa Morimura
Yasumasa Morimura (born 1951, Osaka, Japan) has been working on self-portraits since his first self-portrait work "Portrait – Van Gogh" (1985). Since his participation in Aperto 88 at the Venice biennale in 1988, he has been active both in Japan and internationally. He acted the artistic director for Yokohama Triennale 2014. Selected solo show at The Self – Portraits of Yasumasa Morimura: My Art, My Story, My Art History (National Museum of Modern Art, Osaka, 2016) The History of the Self-Portraits (Pushkin State Museum of the Fine Arts, 2017).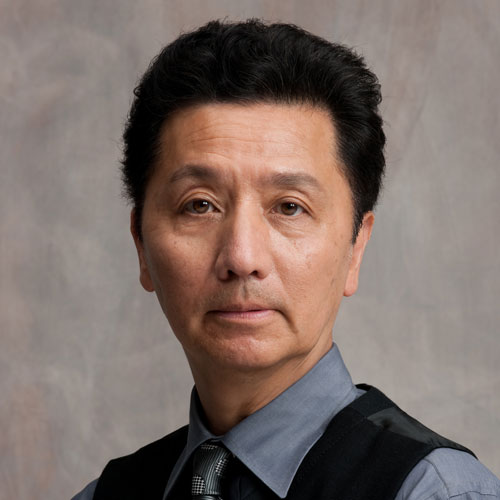 © Kazuo Fukunaga 
Trailer
Dates

March 2nd [Fri] / 19:00-

March 3rd [Sat] / 17:00-

March 4th [Sun] / 14:00-

*Talk (after the performance)

Guest |

2nd Yasumasa Morimura × Satoshi Ago (Playwright, Director, Director of this Lecture Performance)

3rd Yasumasa Morimura × Hiroki Azuma (Philosopher, Critic, Manager of Genron Cafe)

4th Yasumasa Morimura × Chiaki Soma (Director of Theater Commons Tokyo)
Venue
1F Minato Park Shibaura, 1-16-1 Shibaura, Minato-ku, Tokyo 105-0023
How to Participate
Booking essential. Show general admission pass on entry.

Credit
Cast, Concept, Scenario | Yasumasa Morimura
Director | Satoshi Ago
Camera | Yasushi Kishimoto, Hikaru Fujii
Sponsor | Shiseido
Cooperation | YAMAHA , studio seedbox
Produced by Theater Commons Tokyo, Centre Pompidou Metz, Japan Society, Yoshiko Isshiki Office
Stage Manager | Masaya Natsume
Lighting | Kazuya Kushimoto (RYU. Inc)
Sound | Takeshi Inarimori
Movie | Kei Murata