ABOUT
Using theater. Making a theater.
A series of lecture performances,
workshops and talks harnessing
the imagination of theater
to create a new commons.
Theater Commons Tokyo is a new theater that expands on the concepts of theater as both a space and a medium. Harnessing theatrical ideas and using theater within everyday life and the city, it aspires to propose an ideal future model of a theater.
Presenting the work of a series of artists, Theater Commons Tokyo launches a theater space within the city where, through the imagination of theater, diverging elements and eras intersect, and dialogue and discoveries transform the everyday into the unknown. It features a series of lecture performances, socially engaged art events, workshops and talks that apply theatrical ideas not only to theater itself but also to architecture, urban studies, literature, visual art, and welfare.
The first iteration Theater Commons Tokyo opens in January 2017. In partnership with Minato City, it takes place at venues around the ward as part of the Minato City Culture Program. It is organized by an executive committee comprising Taiwan Cultural Center, Goethe-Institut Tokyo, Institut français du Japon, and Arts Commons Tokyo. As we head toward 2020 and the Tokyo Olympic and Paralympic Games, Theater Commons Tokyo will develop in response to the changing times and gradually work to create a theater space in the city.
"Theater" means both a performance place and the medium of the performing arts.
Since ancient times to the present, in both Asia and the West,
theater has functioned as a communal act of ritual, entertainment, requiem, and even legal judgment.
Today, theatre has transformed and concealed itself as part of our daily lives.
How, then, is it possible now to use theater? And what form should new theater take?
How is it possible now to make a theater space? And what form should that take?
This series of events is inspired by these questions, weaving new language and experiences
to take the first step toward creating a theater commons.
Chiaki Soma (director, Arts Commons Tokyo)
Theater Commons Tokyo
January 25th – February 5th, 2017
Venues: Various places in Minato ward, Tokyo
Organized by Theater Commons Tokyo Executive Committee
Taiwan Cultural Center, Taipei Economic and Cultural Representative Office
Goethe-Institut Tokyo
Embassy of France in Tokyo and Institut français du Japon
Arts Commons Tokyo
Co-organized by Minato City Cultural Program
In partnership with SHIBAURA HOUSE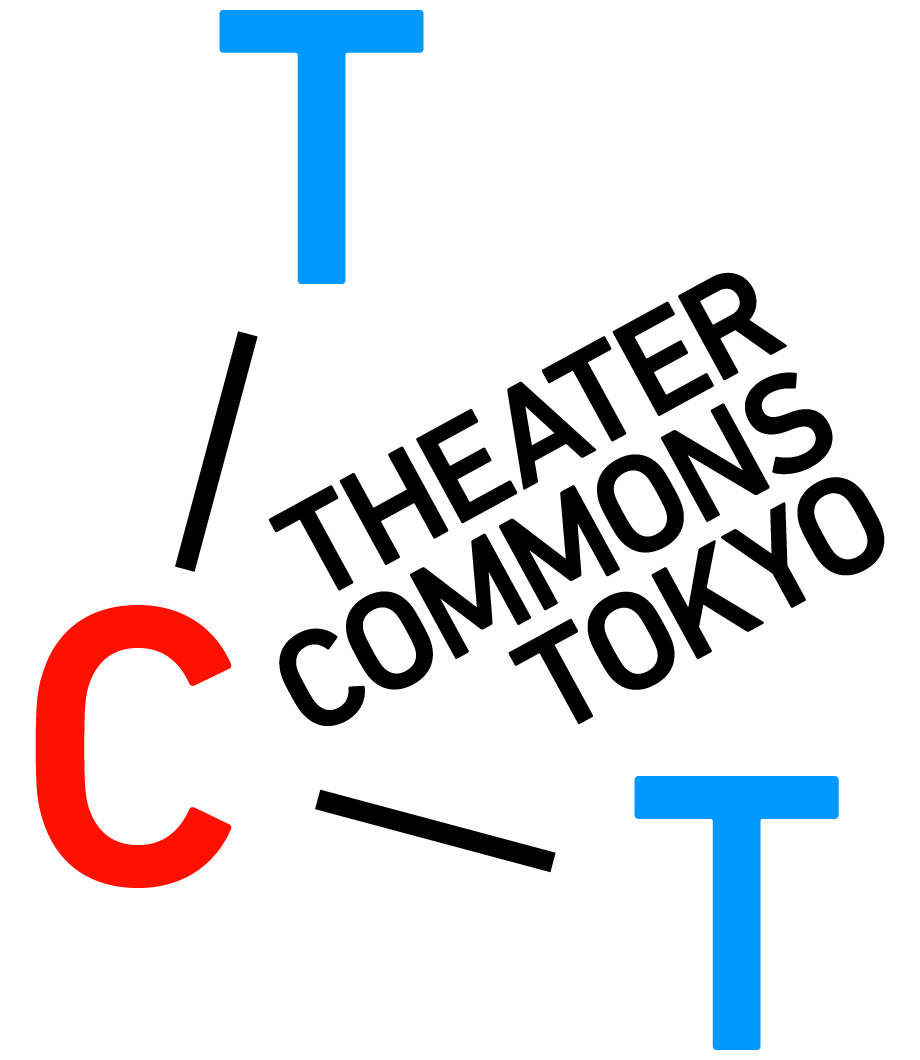 Theater Commons Tokyo Executive Committee
Chairperson | Chiaki Soma (Representative Director, Arts Commons Tokyo)
Vice-chairman | Peter Anders (Institutsleiter, Goethe-Institut Tokyo)
Member | Thierry Bayle (Embassy of France in Tokyo / Attaché culturel, Institut français du Japon),
CHU Wen-Ching (Taiwan Cultural Center, Taipei Economic and Cultural Representative Office in Japan),
Natsuko Odate (Board Director, Arts Commons Tokyo)
Auditor | Yohei Suda (Lawyer)
Theater Commons Tokyo Staff
Executive Director | Chiaki Soma (Arts Commons Tokyo)
Production Manager and Coordinater | Fumiko Toda (Arts Commons Tokyo)
Project Coordinator | Natsuko Odate (Arts Commons Tokyo), Miyuki Tanaka, Yumi Nozoki
Editor/PR | Satoko Shibahara, Mai Hashiba
Translation | William Andrews, Megumi Unami (Arts Commons Tokyo)
Booking System | Asuka Tomita (quinada)
Art Direction / Design | Kensaku Kato (LABORATORIES)
Web Design | Kensaku Kato, Hiroki Ito (LABORATORIES)
Interns | Shun Sato, Hiroko Tanabe, Daichi Mizunuma
Legal Adviser | Yohei Suda (Lawyer/Arts Commons Tokyo)