Koki Tanaka
"Vulnerable Histories (A Road Movie)"
Whatever it takes to live together, to overcome exclusion and discrimination – Koki Tanaka presents the Japanese premiere of his "vulnerable" road movie.
In view of the worldwide rise of nationalism, populism, and xenophobia, the artistic social studies of Koki Tanaka focus on how we live together in societies. Commissioned by the Migros Museum für Gegenwartskunst, the project Vulnerable Histories (A Road Movie) (2018) highlights the mutual incomprehension and mistrust between Zainichi Koreans and ethnic Japanese, to plead for vigilance toward racism and discrimination. The project centers on a series of conversations in various settings between two protagonists – a Zainichi Korean living in Japan and a Swiss national whose Japanese great-grandparents immigrated to the United States around 1900 – who have not met before. Shadowed by the artist and his camera team, they travel to various locations where Zainichi Koreans experienced discrimination in Tokyo metropolitan area, to grapple with questions of (their own cultural) identity and how to take a stand against the simplistic worldviews of racist groups. The films that grew out of the project illustrate that coexistence and mutual appreciation are possible if we talk to each other: private as well as public conversations are key.
For this screening of the short version for Theater Commons Tokyo, we would like to create the opportunity for sharing experiences of the artwork as a group. An assembly space will be set up for guests to mingle and engage in discussion prior to and following the film.
Profile
Koki Tanaka
Koki Tanaka was born in 1975. His creative activities are centered around his interest in documenting phenomena such as the organization of happenings or the inner workings of groups. His art has been on view in numerous countries, including, most recently, at Kunsthaus Graz (2017), the Deutsche Bank KunstHalle, Berlin (2015), the Van Abbemuseum, Eindhoven (2014), the National Museum of Modern Art, Kyoto and Tokyo (2013), the Museum of Art, Seoul (2013), the Hammer Museum, Los Angeles (2012), the Taipei Contemporary Art Center (2012), and the Palais de Tokyo, Paris (2007). Tanaka was Japan's official representative at the 55th Venice Biennale in 2013 and received Deutsche Bank's Artist of the Year Award in 2015. In 2017, he contributed work to Skulptur Projekte Münster and the 57th Venice Biennale.
Date
February 22nd [Fri] / 19:00
February 23rd [Sat] / 19:00
February 24th [Sun] / 13:00
*A space will be set up for guests to mingle and engage in discussion prior to and following the film for each day.
Guests:
Feb. 22nd | Shinya Aoyama (DOP), Yuju Wen (Writer), Ton-hyon Han (Sociologist), Takumi Fukuo (Critic)
Feb. 23rd | Woohi Chung (Protagonist), Ton-hyon Han (Sociologist), Ryota Fujiguchi (Sound), Tadahito Yamamoto (Chief curator at the Center of Tokyo Raids and War Damage in Tokyo)
Feb. 24th | Takahiro Akedo (Sociologist), Yuko Nakamura (Filmmaker and Essayist), Takumi Fukuo (Critic)
Performance times
150 min.
Venue
Goethe-Institut Tokyo
7-5-56 Akasaka, Minato-ku, Tokyo 107-0052
Tel: 03-3584-3201
How to Participate
Booking essential. Show general admission pass on entry.
Buy Pass
Language
Screening|English (with Japanese subtitles)
Assembly|Japanese
Credit
Concept and Direction|Koki Tanaka
Protagonist|Woohi Chung, Christian Hofer
Lecturer and Project Adviser|Tong-hyon Han
Lecturer|Masao Nishizaki (Housenka)
Legal Adviser|Takahiro Akedo
Lecturer for Preliminary Study Session|Tadahito Yamamoto (the Center of the Tokyo Raids and War Damage in Tokyo)
Director of Photography|Shinya Aoyama
Sound and Sound Editor|Ryota Fujiguchi
Production Manager| Saki Tanaka
English Subtitles|Dean Shimauchi Translations
Subtitles translation by Natsuko Odate (Arts Commons Tokyo)
Subtitles supervised by Fumiko Toda (Arts Commons Tokyo)
Legal Translation|Maki Higashikubo
Supported by Arts Council Tokyo (Tokyo Metropolitan Foundation for History and Culture)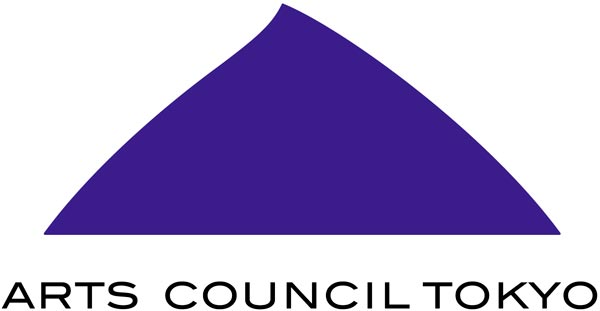 Commissioned by Migros Museum für Gegenwartskunst



Thanks to Aoyama Meguro, Vitamin Creative Space, Goethe-Institut Tokyo