Hikaru Fujii
"Piraeus/Heterochronia"
Screening | Talk
Four intertwining storylines in the Greek port of Piraeus. Time flows differently in Hikaru Fujii's latest film.
Hikaru Fujii is on a remarkable run: Playing Japanese, a video installation consisting of footage of his workshop Performing the Japanese at the Theater Commons Tokyo '17, won the Grand Prix of the Nissan Art Award 2017. His body of work, which gives visual expression to the historical time of the divisions currently sweeping the world, confronts viewers with a plethora of questions.
Theater Commons Tokyo presents the first Japanese showing of Fujii's new video work, which he shot and screened in Greece. His camera is pointed at a clock tower in the port of Piraeus on the outskirts of Athens, and at the people who live around it. The area is threatened by a looming economic crisis, and is also at the frontline of the influx of refugees from places like Syria and Africa into Europe. We hear the melody "The Children of Piraeus" from the film Never on Sunday. Now, however, the clock's hands are incapable of accurately telling the time. Sometimes they are fast, sometimes slow, past and present forming a complex mesh: such is the nature of time in Piraeus… As the people who live there tell their stories, how will we experience Europe's "different time" (heterochronia)?
Profile
Hikaru Fujii
Born in 1976, Hikaru Fujii creates video installations that respond to contemporary social problems. He makes use of extensive research and fieldwork investigating existing systems and structures, based on the idea that art is produced out of the intimate relationship between society and history. His work explores modern education and social systems in Japan and Asia as well as the nature of museums and art museums.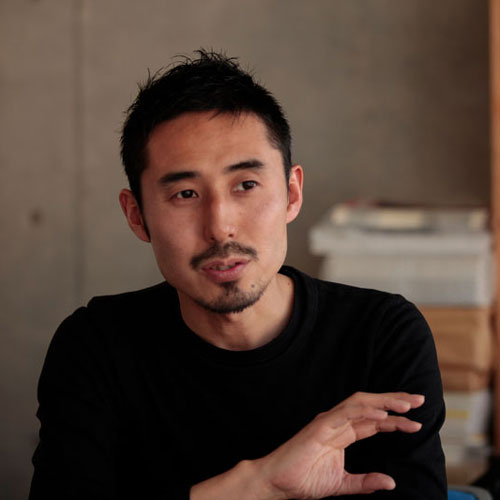 Dates

➀ Pireaus/Heterochronia (75min.)
➁ The Tempest Society by Bouchra Khalili (59min.)

February 22nd [Thu]

➀ 18:00 ➁ 19:30 + Discussion with Hikaru Fujii and Arata Hasegawa (Independent Curator)

February 23rd [Fri]

➀ 15:00 ➁ 16:30

February 24th [Sat]

➀ 14:00 ➁ 15:30

February 25th [Sun]

➀ 18:00 ➁ 19:30 + Discussion with Akira Takayama and Tatsuki Hayashi (Translator, theatre researcher)
Venue
7-5-56 Akasaka, Minato-ku, Tokyo 107-0052
Tel: 03-3584-3201
How to Participate
Booking essential. Show general admission pass on entry.
Language
Greek, Arabic (with Japanese and English subtitles)
Credit
Produced by Onassis Cultural Centre (Athens)
In cooperation with Akira Takayama/Port B
Screening in Tokyo Co-organized by Goethe-Institut Tokyo
Supported by The Japan Foundation Asia Center Grant Program for Promotion of Cultural Collaboration and The Saison Foundation